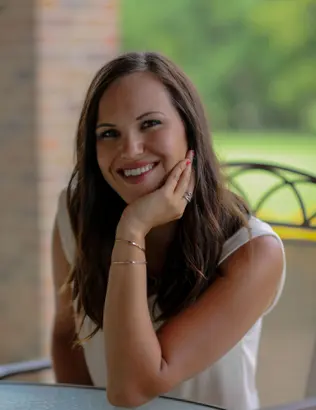 Dr. Amber is a chiropractor who serves Cedar Falls and the surrounding communities in Iowa.
Dr. Amber was born and raised in Iowa. After graduating New Hampton High School in 2010 she attended the University of Northern Iowa where she graduated with a degree in Movement and Exercise Science. From there she continued her education at Palmer college of Chiropractic in Davenport, Iowa. She graduated from Palmer in June of 2017.
Dr. Amber was introduced to Chiropractic at a young age. Her brother who is 12 years older than her pursued a career in Chiropractic. When Amber was suffering from chronic ear infections and strep throat he suggested that she see a chiropractor. This helped her tremendously! She continued care throughout her childhood and into high school. In high school Dr. Amber participated in basketball, cross country, and track, and she found chiropractic care helped her excel while remaining pain free. It was then that she knew she wanted to be able to help others, the way that her chiropractor helped her.
Dr. Amber uses chiropractic care to improve the health and wellness in all areas of patient's lives, whether they are having problems with back pain, neck pain, headaches, or just want to start feeling better when they wake up in the morning. Dr. Amber takes a "whole person" approach in chiropractic care, which means looking for the underlying causes of disease, discomfort, and pain, as opposed to just treating the symptoms. Many seemingly unrelated symptoms often arise from imbalances in the spinal column, and Dr. Amber will be able to determine the root of the pain and create a personalized chiropractic and wellness plan to suit each patient's individual needs. Under the supervision and care of our caring and skilled chiropractor, patients report higher functioning in all areas of their lives.
In addition to providing chiropractic care, Dr. Amber also offers rehabilitation, physical therapy modalities, Active Release Technique, and sport and school physicals. She will also be providing DOT physicals in the near future.
If you have any questions about Dr. Breitbach, or would like to learn more about chiropractic care at Align Chiropractic & Wellness please call us at (319) 260-2233 today!